Part of the Ridge Hill Reservation trail in Needham. (Photo by

Peter Oehlkers

)

Will Barber, GBP StudentWe have now reached the sixth, and final stage of the CAP project: Final presentation and written proposal. By this stage, most groups have come up with what their final plan of action will be. It is the most important stage, as here we see the output of everyone's hard work, and the impact that we are making on the community. It is very interesting to see how every ones work translates into a change in real life within our community.
The most eye opening part of this project for me has been in the final stages. Our group has been working on exercise, and recreation opportunities within the community, and how we can implement new ways to get people more active. Through our process, we worked our way from meetings with the NHS wellness staff, to Needham's Parks and Recreation department, and eventually all the way up to the Needham Department of Conservation. Our current goal is to implement a new "cross fit trail" as a replacement for the fitness trail at Ridge Hill Reservation. This crossfit trail would be re-branded with a different name, along with new and improved exercises and equipment. It would be a place where gyms could come outside of their own facilities, as well as where general civilians could be exposed to the new cross-fit trend in exercise.
​

We have a scheduled presentation to the Committee of Conservation at their next official meeting where we will present our idea in support of a refurbishment of the current fitness trail. All these meetings out in the community have very eye opening to me, as I am now given a dosage of how business was done outside of the classroom. This experience forced me to use negotiating and communication skills that I have not previously used, and along with it I have been receiving the reward of actually accomplishing something with hard work. Each meeting I have been a part of has given me a sense of confidence in my work, as people appreciate it, and have supported us all the way to a very professional level. I look forward to finally pitching our proposal to the committee, and telling the class about our experience and the impact that we will be making on Ridge Hill. As hard as the work is sometimes, I have learned to appreciate it for the impact that you are making, and the fun that you can have through negotiation with official people in a professional setting, it gives a very good taste of how business functions outside of the classroom.
Powered by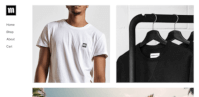 Create your own unique website with customizable templates.