Illustration of the Boston Tea Party (History.com) & A modern view of the Boston Harbor​ (The Pioneer Institute)

Trevor Ress, GBP Student

A common question in American history is, what essentially started the Revolutionary war? A question like this is what the Greater Boston Project loves to answer, especially through a cultural perspective.

Recently, I demonstrated my ability of understanding cultural change by analyzing how economic factors affected the rising tensions of the American Revolution with some of my classmates. To begin this process, we were divided into small groups to read and examine an excerpt called,

People's History of the United States

by Howard Zinn. Basically, Zinn argues that the main source of anti-British sentiment occurred because there was, "t

he mobilization of lower-class energy by upper-class politicians, for their own purposes". In other words, Zinn was claiming that higher class citizens of the colonies were utilizing their politics to keep a wealth barrier between them and the lower class citizens through taxes and such.

After reviewing the first article, we were then asked to view two other excerpts from

Colonial Economy

and

A Short History of American Capitalism

by Alice Hanson Jones and Meyer Weinberg. Both articles had conflicting views on whether the lower class citizens needed more compensation or not. After evaluation of the three articles, all groups came together for a class discussion, either supporting or disproving the claims made by Howard Zinn on the rise of the American Revolution. Each group made their statement based off evidence they found in the other two articles given.

The purpose of this activity is to practice a content-based skill of how and why change occurs throughout history. While in our Pre-Revolution unit, we examine causes of change, how change occurred, effects of change, and trends and patterns that led up to the Revolutionary war. This learning goal of cultural change is always expressed in the Greater Boston Project's topics: Population, Government, Economy, Education, and Arts and Leisure. In this case, this activity consisted of Economy and Government.

Personally, sometimes I find this learning goal hard to grasp, but when understood in a situation it is really cool to see the roots of how an entire society changed. Putting myself in a colonist's shoes, I can imagine my indignation for being unnecessarily taxed and ultimately wanting to rebel against my mother country even though it may be absurd. Whether I continue to grow up in the Greater Boston area or not, somewhere, I might unconsciously be apart of a cultural change for better or worse. If I lived in Boston when I'm older, I could just fall into the flow of a new paradigm shift like more environment oriented housing or the rise in technology efficiency. I will just be a small piece of the gradual process in these paradigm shifts so to me it will seem as if the norm has not changed.
Powered by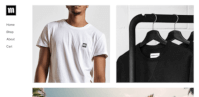 Create your own unique website with customizable templates.