Brian Piotrowski, GBP Student
​

Last week in GBP we started reading a new book, All Souls by Michael Patrick MacDonald. All Souls takes place in Southie, a neighborhood of Boston that has historically been poor and Irish; this is where MacDonald grew up. This is the first novel we've read in GBP that is written in the first person. MacDonald's first person narration makes the book seem more personal. The way MacDonald writes about Southie shows that he has mixed feelings about it. He has not yet decided if Southie is a good place to live or not. He weighs the pros and cons of Southie and allows the reader to form an opinion of the town alongside him.

(Right: All Souls by Michael Patrick MacDonald; Image from Amazon)​

Before reading this novel my perception of Southie came mostly from its depiction in the movie

Good Will Hunting

. I realize that

Good Will Hunting

is fiction and represents the views of its screenwriters— it is not necessarily an accurate representation of Southie. But, because I had never visited or studied Southie, it was the view I was most familiar with prior to reading

All Souls

. Seeing as it is such an iconic movie

Good Will Hunting

has probably shaped the opinions of many people who, like myself, have never visited Southie or had contact with residents of Southie. In

Good Will Hunting

Southie is poor and run down. The characters from Southie are from large Irish families and have a tight-knit community; they go to their local pub and everyone knows their names. The main character, Will, is very hesitant about leaving Southie because he feels so attached to his friends there. Eventually Will's friend Chuckie convinces him to leave. Chuckie tells Will that he has an opportunity that all the other boys in Southie would die for, that he must to escape now or he will never leave. Chuckie and the other characters from Southie were trapped there by poverty and lack of education. Characters from Southie seemed to use their pride in the town to hide their despair. This movie shows Southie as a depressing place, loosely disguised by Irish pride, that needs to be escaped from. This is a pretty common depiction of poor, urban neighborhoods and one that I did not question very much when it was presented in

Good Will Hunting

.

All Souls

shows a more complex perception of Southie. Despite the poverty, drugs, and crime that seem ubiquitous in Southie, the author says that he is considering moving back. This is in direct contrast with the narrative I am most familiar with

where people try to escape areas like South Boston. The reporter who MacDonald talks with is surprised by this decision; the reporter had researched Southie and concluded that it was dangerous and poor—an undesirable place to live. MacDonald's claim that he is considering moving back to Southie proves that there is something about Southie that makes up for its negative characteristics.

I'm excited to learn more about MacDonald's experience living in South Boston. As I read this book it reminds me of our Neighborhood Projects and how we are looking at the neighborhoods the same way the reporter was observing Southie—as outsiders. We are using statistics and outsider observations to understand a town but, as MacDonald shows us, there are some aspects of a town that need to be observed firsthand. As outsiders we have prejudices, which is only natural, but we must recognize these prejudices before attempting to learn about a neighborhood. We need to try to learn about areas that we are unfamiliar with with an open mind; it's important that we try to see an area like Southie the way an insider would. My prejudice going into our study of Southie was the narrative from

Good Will Hunting

. I believe that Southie was a place people wanted to escape from but were trapped in due to economic circumstances. As I read

All Souls

I have to set aside this preconceived notion so I can learn the much more complicated truth about Southie from MacDonald, and insider.
Powered by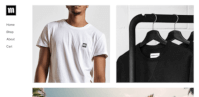 Create your own unique website with customizable templates.