​John Callahan, GBP Student
​

People love the feeling that their voices are being heard and valued by others and society. The input people give on situations is often extremely important to them. There is a vast difference in opinions between everyone, therefore, everyone deserves the chance to voice those opinions and have a say on the outcome of a situation that involves them. The proper way to advocate these various ideas and stances are through proposals. A proposal is a document written by the person or party that seeks change, but needs to first gain approval or contributions from others.

NHS Student Handbook (Photo by John Callahan).

Last Tuesday, as a class, we were able to have our own say on some of the policies and practices at Needham High School. Our proposals were not going to be reviewed by the school board or anything, but this activity was great practice for the class. We were able to experience the process of how formal proposals are actually constructed and brought into consideration by institutions like the high school, as we were tasked to create their own proposals. In groups of two, we were able to choose what policy at the NHS we would like to change or alter. There were a vast range of policies we chose from, like issues in the lunchroom to student attendance.

​​

Once a group decided on the topic for their proposal, we then explained the purpose and reasoning of why there needs to be a change or alteration to the school's policy in a persuasive introduction. Next, we expressed what the desired outcome of the proposal was, such as the beneficial effects of the proposal being set into place. We used outside research to show statistics of how the policy may have already been successful in other schools. We gave a list of options for the ways the new policy could be conducted in sufficient detail. In the proposal options, we detailed components like resources needed for the policy and how the school will enforce the policy if it were to be put in place. Most importantly, we then offered a recommended option that we thought would be the most efficient and effective way to put the policy into place. A plan of action explained how the proposal can be accomplished by providing the audience with instructions on methods of how to make this proposal policy. A conclusion finally summarized our main points and the importance of once again why this policy need to be put into effect and the plan on how this policy can take roots with the school.

Our experience with writing the proposals enabled us to understand the process of how new ideas and policies are brought into consideration to everyday places like companies, schools and even the government. It is important for us to work on our communication skills to better help us pass on our ideas and become persuasive and understandable when we request something. It is also important for us to work in the interest of the group we request aid or approval from in order for us to have the most success with our request.
Powered by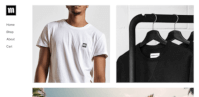 Create your own unique website with customizable templates.