Kaylee Jacob, GBP Student

Group dynamics is definitely something that takes some getting used to. But The Greater Boston Project course is known for group collaboration and we are, in fact, put in new group every day doing different activities; we learn more and more about each other and how each individual will contribute to the group. I feel that's the great aspect of being apart of a class like GBP. We are all involved in a course that strives in group dynamics. Even though we are all still getting comfortable with working with new individuals, we are all "on the same boat."

For example, our first GBP field trip involved a trip to the Boston Public Library. Meeting with Colonial Context groups and collaborating about our projects in a completely new setting really put our class out of our usual element. While being with our Colonial Context groups, we were collaborating about ideas for our project, as well as enjoying the scenery in the BPL courtyard, which really set the foundation for developing a strong bond throughout my group. Being in different environments can definitely change your perception of things. Traveling into the city as a class provided a sense of togetherness and bonding. Even though I felt we were out of our usual comfort zone, a sense of community and group involvement still remained.

Courtyard at the Boston Public Library. Photo by Ms. Tincher

I truly have never been apart of a class quite like GBP, so for me this is all very new to me, but that's the fun of it. I know it's very cliche to say we are "all in this together," but in this case we are. All of us are new to this, and that definitely makes being apart of GBP that much easier. I can definitely say in confidence that GBP is one of the largest classes I've ever been in, but so far it's been great being involved in such a large class with students having such different opinions and perceptions of certain things. At the end of the day it all comes down to how we work together and the dynamics of each group as a whole. Here's to having a great year full of collaboration and creating new memories, in groups, new places, and more.
Powered by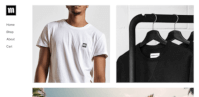 Create your own unique website with customizable templates.