Dan Shapiro, GBP Student
​

Are GBP students feeling like "Karate Kids"? Keep reading and I'll explain...

For the first two quarters of GBP, we were asked to do a CED (Current Event

Discussion

). This would entail us finding a recent article relating to Boston which we presented as 3-5 minute talk in class followed by discussion questions. We would analyze our articles to see how our topics demonstrated the change and/or impact on the Greater Boston area. After three rounds of CEDs the GBP teachers decided to mix up the Current Event process. From the CED, the CEP was born. Now standing for "Current Event

Presentation

" the CEP entails us similarly picking a topic like the CED, however the CEP is much more in depth. When we presented our CED's, the most we had to talk about was a list of bullet points, but for the CEP we are asked to make an entire presentation of information to talk about. The 3-5 minute length is also increased to a 7 minute length.

The CEP "ups the ante" of the CED and does so in major ways. For instance, with the CEP we are asked to turn in an outline, annotated bibliography, and multimedia presentation. The outline, bibliography, and slides have been essential parts of GBP when we produced our Agents of Change and Colonial Context projects, but there was one major element neither of these projects fully explored: the individual element. In both of the earlier projects mentioned, we were working in a group, but with the CEP, we are presenting, conducting research, and making bibliographies all on their own. The CEP combines all the elements of the previous projects, but working individually it's the biggest challenge that we have faced so far.

So, why did I mention The Karate Kid? As a student in GBP I feel as though all the projects leading up to CEP have prepared me for this presentation. Had I been given this assignment at the beginning of the year I probably would have been completely out of my element, but for the past few months I have been using all these skills all the time. I didn't feel like it at first, but I soon realized all our prior work has prepared me for this assignment. It reminded me of the movie The Karate Kid. Daniel is seemingly doing household chores for his master, Mr. Miyagi, but then one scene reveals that Daniel's chores were actually helping him to learn all the karate motions to defend himself. Our GBP projects before this were our household chores preparing us to produce something bigger and better. The CEP is that something, it's what we have been preparing for with all the CED's and presentations before it.

Oh. If you see the GBP students doing "wax on,wax off" on our teachers' cars, you'll know they liked my analogy!
Powered by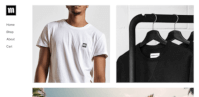 Create your own unique website with customizable templates.