Ben Retik, GBP Student
With half of the year already gone, most students have fully adjusted to the different way of doing things in GBP. One of the largest challenges that new students face when beginning GBP is public speaking, a skill that is utilized in other more traditional classes. It seems odd to me that such an important skill and one that is extraordinarily useful in life beyond high school had not been a part of education until I enrolled in GBP. With public speaking and oral communication in general being a rather new skill for most students, it inevitably takes time to develop.
Throughout the course of the year, Current Event Discussions or "CEDs" have been the basis of our oral communication practice. Current Event Discussions consist of each student choosing a story that relates to Boston and presenting it to the class. The first round of CEDs were a bit shaky, but I was impressed by how well many students performed given that oral communication had not been emphasized in the school curriculum up until this time. Though many people had inconsistent eye contact, fidgeted while they spoke, or had long pauses in their speech, overall the presentations were better than I expected.
Still, since those first CEDs every students in class has had ample opportunity to improve their oral communication skills. Numerous in class presentations as well as three more Current Event Discussions have provided space for students to hone their skills and work on specific aspects of their communication that they need to improve. From my experience in GBP, the only way to really improve one's communication skills is to practice. GBP has given its students the opportunity to do just that. With the ability to get feedback from your audience and then attempt to correct your mistakes in the next presentation, students have shown significant improvement from the beginning of the year.
​

We are now on our fourth round of current event discussions and all students have improved a lot. Feedback from the audience allows the presenter to be very aware of what they need to improve and the many public speaking opportunities allow students to practice improving the weakest aspects of their oral communication.
Powered by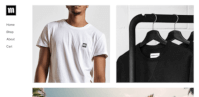 Create your own unique website with customizable templates.