Megan Tincher, GBP Instructor

I always look forward to the first day of school: a large room strewn with desks and chairs, forming barricades and barriers that students weave in and out of, rushing over to their classmates to whisper instructions and carefully construct gadgets out of colorful plastic toy pieces. They scheme, they plot, and they question, trying to finish their models the fastest, shouting in haste when they've completed their task. Wait, that doesn't sound like your classroom on day one? Well, it does sound like mine.

GBP "Messengers" in Periods 1-2 work to communicate directions to one another during the Tinker Toys Challenge.

In yesterday's first classes of The Greater Boston Project, we kicked things off with our "Tinker Toy Challenge", a name fondly given to the activity described above and detailed more thoroughly in

this informational slideshow

. The activity asks students to work with K'Nex sets in groups to accomplish a rather difficult task that relies heavily on collaboration skills, a major learning goal of our course. With the hopes of setting the tone right away, we take care of the challenge's logistics and get the students working together as quickly as possible. In doing so, we hope to begin relaying one of the central messages of the year, one that becomes more explicit in debrief and in continued class endeavors:

Working together with care, consideration, and communication is essential in this classroom, as it is in life.

This big idea is really what guides the rest of us in all of our work for the year, though it may not seem so sophisticated and profound in the lighthearted back and forth of our Tinker Toy Challenge. Today some common scenarios arose rather quickly: an eager messenger leaning over to look at a piece they shouldn't, a visionary descriptor excitedly yelling out a suggestion across the room instead of passing it along in a whisper, and a frustrated builder asking a lot of questions that didn't ever seem to get answered. When these kinds of problems come up amongst colorful pieces of plastic and teenagers who are just happy to not be reading another course syllabus, the stakes are low and it's all in good fun. However these seemingly "small" issues are really those that bring us to those that are much larger.




GBP "Builders" get some suggestions from their "Messengers" in Periods 5-6 during the Tinker Toys Challenge.




The world today is more collaborative than it ever has been, thanks to advancing technologies and increasingly dynamic workplaces that demand creativity as much as excellence. In GBP, we try to reflect elements of that reality by directly addressing

21st century skills

like

collaboration

. As Mr. Odierna asked in our activity debrief yesterday, "What happens when only one person in your group has a clear vision for a major final project?" and "Why do we, as group members, need to ask and answer questions for successful results?" These questions, and others like them, can help translate ice-breakers, team-builders, and whatever other name we have for these activities, into meaningful learning experiences. So while activities like this K'Nex challenge do help us to get to know each other and break up blocks of academic work with a little bit of variation, their real power comes in revealing how and why we interact with others in certain ways. In focusing on collaboration skills through such tasks, we directly practice, discuss, and prepare for effective project-based collaborative work.

K'Nex Model Building Set and sample creation. (Images via Amazon)




To be able to describe my classroom in the manner I did above is a precious thing and it's days like yesterday that make me thankful and excited for another year of The Greater Boston Project. Not only do we get to have some fun to start off the year, but we get to do the important work of building a classroom community that is committed to improving our collaboration skills. Whether that means we can put together K'Nex right now or not is less important than the fact that we're all ready to keep trying. And that's a good thing for all of us in GBP, because yesterday's results show we have a lot more activities to put on our agenda…!

I, for one, am looking forward to it.
Powered by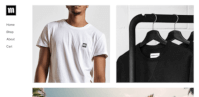 Create your own unique website with customizable templates.