The "NHS Freshman Support" CAP Group of (from left)
​Alex Dorion, Jeremy Stern, Colby McMahon, and Josh Rosenbaum (Photo by Ms.Tincher)

Josh Rosenbaum, GBP Student
​

With the end of the school year fastly approaching, the CAP groups are furiously working to have their proposal implemented. It is a stressful time for all of the CAP groups in GBP, but it is a good stress that will force us to create work that we will certainly be proud of when we leave the high school. Part of what makes us work so hard to implement our solutions is that we know that all of the hard, and long work that we have done since January will be able to positively impact the community. We will be able to leave something in the Greater Boston Area that can effect change, which is an integral part of the Greater Boston Project class.


As Friday is the start of presentations, all CAP groups are starting to hone in on what they would like to talk about in their 25-30 minutes that they will be allotted during their presentation day. Being given all of this time for a presentation is not something that we as students are use to. However, we know that a presentation of this long manner is the ultimate culmination of our GBP experience that focused intensely on presenting, and advocating change in the community. Our presentations will focus on the extent, and scope of our projects. They are truly a report of almost everything that happened during the course of the project, from the time in which just an idea of what to focus on was born, to the where we are now when we are trying to implement a solution. To help guide as in this long presentation, the GBP teachers having given as a few questions to focus on. These questions range from why we chose the issue that we eventually did, to what we learned about ourselves in terms of self-direction, and working in groups. The presentation will be followed by 10-15 minutes of a question, and answer session which is also something that we have previously done in order to prepare us for this momentous presentation.
The Community Action Projects come from a wide range of topics like enhancing sexual education education in schools to increasing bee populations. With such an assortment of topics, it is clear that GBP students are making a difference in many different fields in the Greater Boston Area. For my group's CAP Project, we are focusing on the freshman transitions programs in the high school. We wanted to create something that could supplement the current "Senior Mentor" program. Through our surveys, and other forms of research with community members, we decided to create the "Mentoring Club" in which upperclassmen will be paired with incoming freshman for the whole year. The incoming freshman will be able to receive individualized attention, and mentoring through the year, which is something that is not available in the current "Senior Mentor" program. To advocate for our club, our group has done a presentation with each cluster at Pollard to talk about the transition into high school, as well as selling the idea of our club to interested incoming freshman. Once we figure out how many incoming freshman want to be a part of the club to be mentored, we will be able to pair them with a upperclassmen mentor who they can create a very positive relationship with.
As our deadline for CAP approaches at a furious pace, we as a class are continuing to work very hard to have our proposal either implemented, or handed off to someone else who will be able to implement it in their field. The preparation for the presentation has begun, and proposals are being fine tuned so that our projects can have the best impact on the community as they can. With such little time left at the high school, and in the greater Boston community, it is awesome to know that your legacy can live on in the community even when you aren't here.
Powered by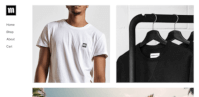 Create your own unique website with customizable templates.