Sarah McEvoy, GBP Student
​

For over four hundred years, Needham (and most other towns in Massachusetts) has held Town Meetings to address issues of the town to be discussed and resolved. According to the

article we read in class on Tuesday of last week

, "the town meetings that took place in Colonial times differed only slightly from the town meetings we hold today." It is so cool that after all these years, some things stay the same. In a typical town meeting, representatives from the town stand up one at a time and recite an issue that faces the town. Then, there is time for debate where people can agree with your argument or refute it. Once the debates simmer down, there is eventually time to make a compromise and establish a new law or ordeal within the town.

One of the main goals of The Greater Boston Project is to help us improve our oral communication skills, so what better practice than to have a mock town meeting for the entire class? This is how it went: Mr. Odierna took on the role of "Mr. Moderator," who controlled the meeting; he posed two different issues that Massachusetts faces. The first was the tax on tobacco and the other was being the legalization of fireworks, both of which are major topics up for review right now. The class was split in half to do research on each topic. An exciting part of this meeting was that you could choose whether you were for or against the issue. Then, there was time to debate. The topic of the tax on tobacco started and students began to make their way to the podium, devices in hand, to present their case. It was so interesting to see the specific research and statistics that each student had to back themselves up. Great arguments were made and the debates were heated at times. After the two topics were debated and addressed, the "Town of GBP" made final decisions on what to do. The class was to say "yay" if they were for the change and to say "nay" if they weren't. Of course, opinions varied, as they always do, so it was tough to make a unanimous decision.

This activity was effective in showing us what it is like to be a part of a town meeting whether it be from the 1600s or 2015. It was a great way for us to do research and, at the same time, strengthen our presentation skills. Everyone seemed to really enjoy this activity. From my time in GBP, I have noticed that when we have activities that require this kind of interactive participation, everyone has a lot of fun while learning something important. Learning about town meetings is relevant to our lives today because it is actually how many town governments are still run!
Powered by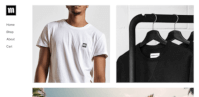 Create your own unique website with customizable templates.