Liz Diloreto, GBP Student

Walking into the classroom and being greeted by three intensely intimidating teachers armed with rulers, I immediately felt guilt followed by confusion, as I was not exactly sure if I did something wrong. With desks in rows, the classroom's vibe was tense, stiff, and bitter. We were ordered to be silent, and every time this silence was broken, one of the sergeants (I mean, teachers…) would threaten with an absurd punishment. We were commanded to properly copy down a confusing verse in outdated English. After committing it to memory, we were then expected to recite it to the class after about ten minutes of mindless drilling. At this point, I realized this was a simulation, as it was a ridiculously useless request.

My teachers were surprisingly convincing actors, not breaking character once. But despite my classmates and I seeing the humor in this situation, it still left an unsettling feeling.

Cover page of John Cotton's "Spiritual Milk for Boston Babes" a primer for Puritan elementary schools.

It is hard to believe that this was once the reality of Puritan students. I knew I always had a special distaste for Puritan beliefs (shoutout to The Crucible!), but this simulation made the feeling even more real.

​This activity made me realize that I might not actually have it that rough in school, contrary to my melodramatic complaints my family has to deal with when I come home. When I experienced the tense and oppressive nature of the Puritan classroom, I had a frightening thought; am I spoiled by Needham High School!? *Shudders*

Religion impacted all aspects of the Puritan lifestyle and system, and we were able to experience first-hand its role in education. In the Puritan mindset, Evil is all around. This harsh reality hit the lefties in our class and in Puritan times especially hard, as writing with the left hand was supposedly the "Devil's work." I suppose the only way for a naturally-born lefty to avoid burning in Hell was to live a lie as a righty. This just goes to show that religion somehow justified everything, and life was to be lived in constant fear of going to Hell. This essentially generates a lifetime of Hell, as Puritans were expected to frantically live their life attempting to counteract sins they made in the womb.

Puritans were born into being guilty sinners, and they accept this because their religion and society insisted that they were. Fear of sin and going to Hell was very prominent in this religion, and fear and guilt go hand in hand. Guilt was something Puritanism was founded upon. If there was no perpetual guilt forced upon them, the Puritans wouldn't be so compliant and could potentially question religious authority. Even I experienced that authentic Puritan guilt as I walked through the door, and that shows just how effective it was, especially in a school context.
​

The dry, drilled and religious nature of the classroom made me uncomfortable, yet in some ways we do still face mindless recitation and other distant remnants of religion in the classroom. For example, similar to what we recited in our painful moments of being Puritan students, all American students are taught the pledge of allegiance and are required to commit it to memory as well. Even if it's absolute nonsense to a kid, this ancient pledge is mindlessly chanted by our modern youth. Although this is technically now optional, there is pressure and expectation that you will join and respect it. Religion still has a role in this country's basic curriculum as we teach our kids to recite that we live in "one nation, under God", subtly imposing the Christian religion on the country. We have obviously progressed as a society and in education since the Puritan era, yet there are still aspects of our nation's beginnings that carry over to our classroom today.
Powered by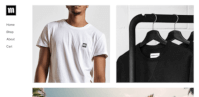 Create your own unique website with customizable templates.